On this page you will see drawings developed form private clients or as subcontractor draftsman.
Building permits, construction drawings, 3D renderings.
We're waiting to hear from your needs, call at 845-625-3189
In this project we surveyed and drew the required electrical and insulation notes as well as reconfigured the bathrooms and kitchen in this existing house with renovation started without building permit. We were able to obtain building permit within a 3 weeks of the original client contacting us. We are efficient and know how to navigate the local building department to manage the building permit process and get it done.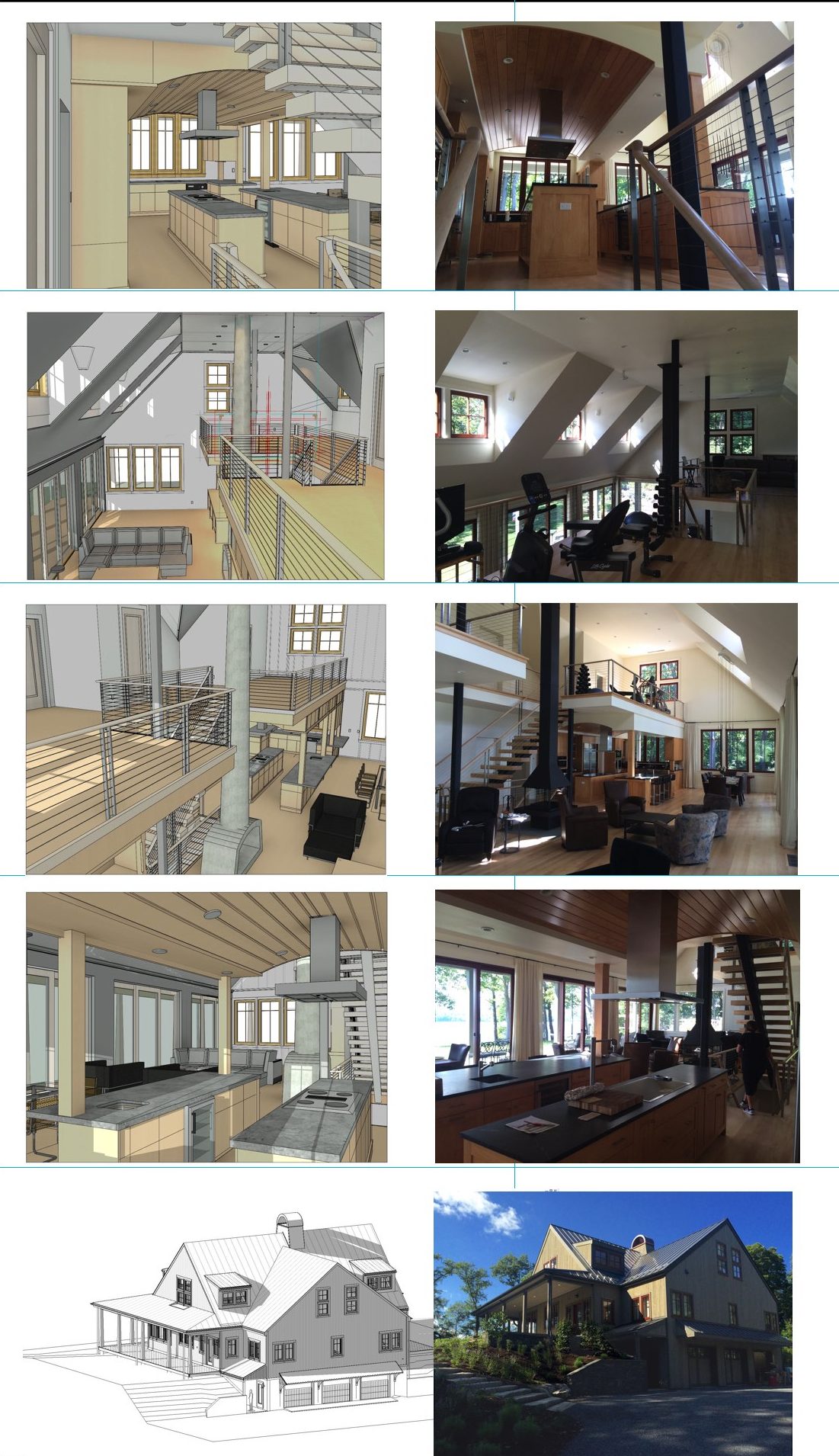 Interior views of another interior renovation project. The quality and the high end renovation required more sheets on this project to address all the specified items and provide the construction details for the builder pricing and to secure the required building permit.